01763 261 999
Gritting Services
Gritting services is usually scheduled when the predicted daily forecast in your area is set to drop to between 3 - 0° degrees. We have 2 options for our gritting service:
Pay As You Go - When ever the forecast is set to hit freezing temperature we will visit site and grit the agreed areas. We will invoice you weekly for the amount of grit used and the for each visit.
Fixed Priced - Fixed gritting prices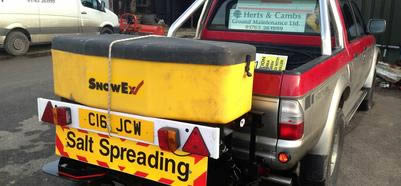 Contact us for more details and to discuss your requirements...
Tel: 01763 261999    Mob: 07968 365833
Email: ice@cambridgegritting.co.uk